From Kiev to Assisi. Valerii's story of resilience, with us to help the Ukrainian people.
How concrete the words resilience, strength and determination can be, becomes evident immediately when looking into the eyes of Valerii. Engineer, 67 years old, today he is one of the millions of refugees from Ukraine. He escaped just a few days ago from his city Irpin, in the province of Kiev, and is now safe with part of his family in Italy.
When we meet him he tells us that he knows very well how to face an emergency, having lived through the tragedy of Chernobyl. Participating in the construction of the power plant was the first great professional challenge as an engineer, immediately following his graduation. After the nuclear accident he was evacuated and forced to retire early.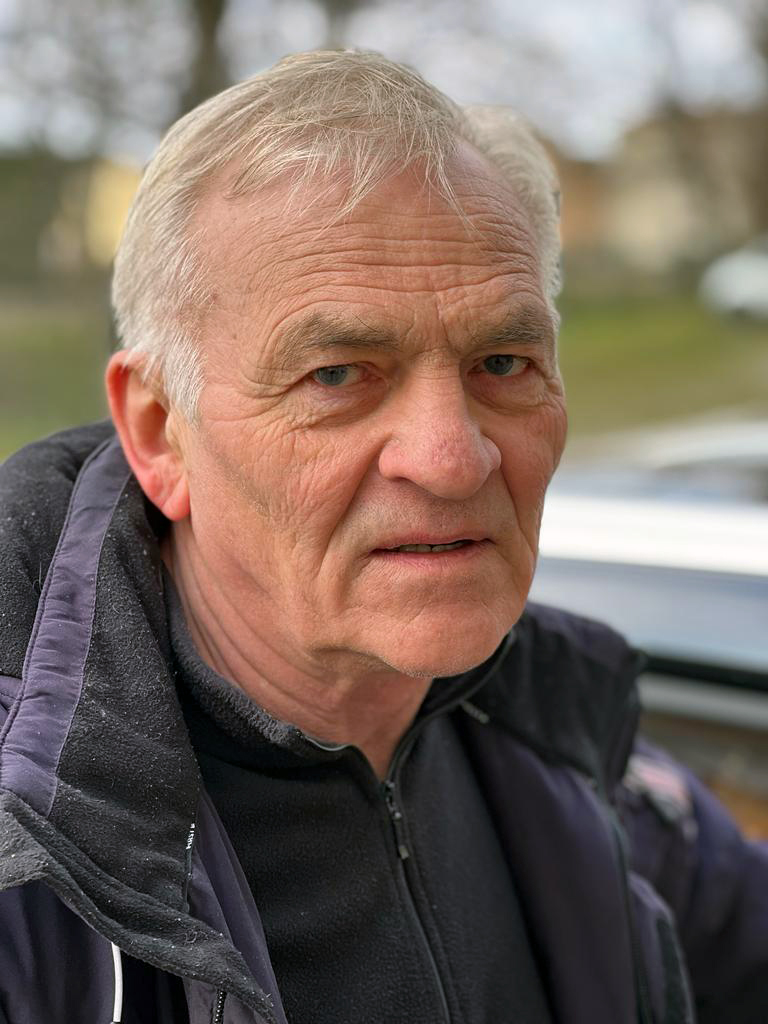 Forced to yes, because being still is not for him. He always continued working as a consultant for many professional projects, but also to build his splendid two-storey house. He is particularly proud of how beautiful and welcoming he has made it in the last 13 years. His eyes shine when he talks about the wooden paneling that he completed, of the garden that he looked after to the most minute detail, his greenhouse with exotic plants and his small rabbit farm.
But then the war arrived. The 24th February, when it all started, he was on vacation in the mountains with his partner. There he waited to understand what was really happening in the vicinity of Kiev. He was informed very soon by his neighbours: his house, only 800 meters distant from Hostomel airport, heavily struck by bombs, was no more.
But Valerii is used to look at the bright side of life. He tells us that he is grateful for not having been there when everything happened and about his 3-day journey to Italy. When escaping he had to say goodbye to his son who is presently fighting to defend Kiev with all the others, but managed to save his partner's pregnant daughter passing through the city of Odessa. The solidarity that he encountered in the European countries along the road has warmed his heart.
Today his mind is there, with all his fellow citizens who have remained in Ukraine, without water, without electricity and without the possibility to escape. "I will rebuild my house – he says – but what is important now is to do something, because many, many people need my help".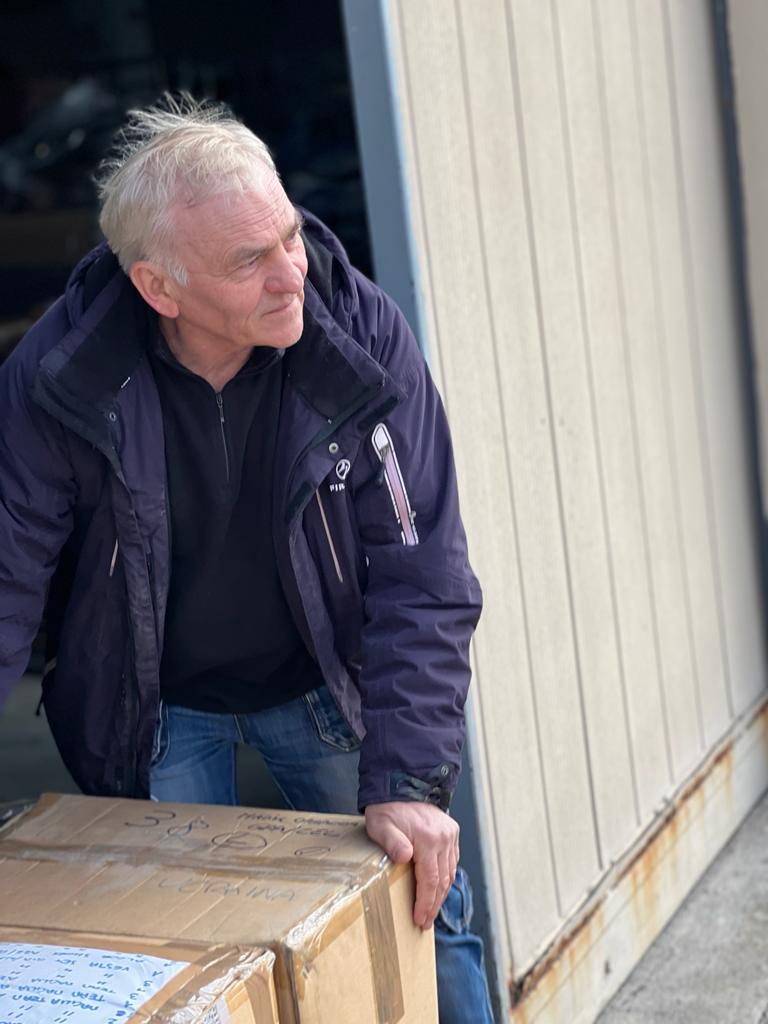 That's right: staying still and thinking about what he has lost is not for Valerii. From the first day of arriving in Italy he has wanted to do something to help his people, and this is how he met the Patrizio Paoletti Foundation. Two days after his arrival in Italy, Valerii made a round-trip from Milano to Assisi, to pick up the aid collected by the foundation to help the refugees on the border between Romania and Ukraine.
He wants to continue to be a volunteer for the foundation in the next days and hopes to have the opportunity to contribute when going back to his splendid country.
"Soon all this will be over and I will go home", he says. His strength, determination, courage and resilience are a lesson for all of us and we will never thank him enough for what he is doing.
HELP US TO HELP THE UKRAINIAN PEOPLE: CLICK HERE TO DONATE

We thank Aleksandra, a longstanding collaborator of the Patrizio Paoletti Foundation for giving us the immense opportunity to meet her marvellous father Valerii. A special thanks to the Project Arca non-profit Foundation for the collaboration, to New Life for Children for the support and the company Macron for the donation of garments that were sent to support Ukrainian refugees at the border of Romania.